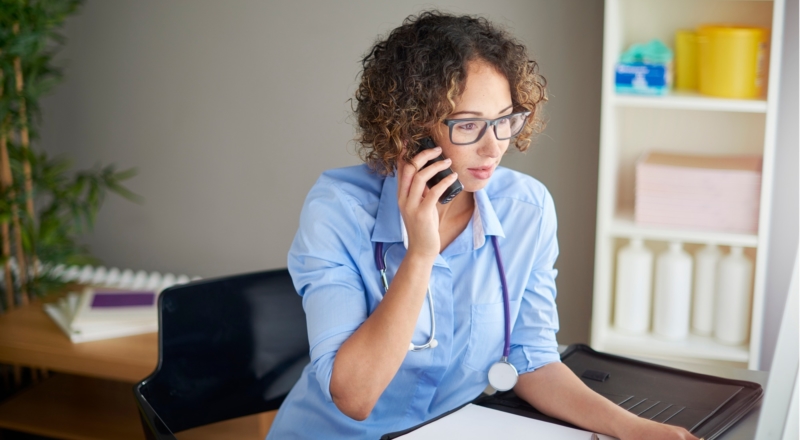 Are you having trouble completing appeals for payment denials?
Feb 25, 2021 | For Providers | Share:
Struggling to complete appeals for your payment denials? You're not alone. With all of the urgent items needing attention in today's healthcare climate, it's easy to just let the appeal go -- especially if you don't have a history of successful appeals.
But developing the processes and practices for appealing payment denials can transform your hospital return.
Why appeals matter
If you walked into your office today and saw a $100 bill just outside your door, you wouldn't dream of leaving it there. But if you're not completing appeals for your payment denials, it's as if you walked right past that money.
Many cases are denied due to missing or incomplete documentation. We've previously discussed the problem with sending only the face sheet and the ER note; if this is all you're sending, you're going to see cases denied.
Many healthcare providers don't even bother with appeals, making the false assumption that they're ineffective and a waste of time. If you've had difficulty overturning denials in the past, you may believe that they're just not worth doing.
An effective appeals strategy
Appeals can be successful. Simply by providing complete documentation, you can flip an average of 10% of denials with a minimum amount of effort. This can recoup hundreds of thousands of dollars for a busy hospital. With some effort and intentionality, you can make that percentage much higher.
To overturn more denials, your appeals need to be accurate, concise, and timely. It takes skill and experience to do this well. Appeals must be submitted with accurate information, and the documentation provided must be directed at the contract and demonstrate a clear understanding of the health plan's criteria for care. But complete appeals are not lengthy; appeals should be clear and to the point. Finally, appeals must be conducted within the appropriate timeframe.
Peer-to-peer reviews can also be an effective part of your appeals strategy. While health plan criteria are based on the hard science of medicine, there's still an art to patient care. If your physicians can provide good documentation and a reasonable argument that the case meets criteria, you can appeal denials immediately and justify the care to the health plan medical director.
Know when to appeal
While appeals can effectively restore lost reimbursement, you should not appeal every denial you receive. If your hospital is appealing every denial, health plans will begin to question the legitimacy of your appeals. Avoid appealing cases that clearly do not meet inpatient level of care or hospitalizations that are shorter than 48 hours.
Conversely, you can build a reputation for a credible utilization management process in your hospital by providing timely, accurate, and complete appeals for the cases that warrant them.
Indicators that appeals might be a problem
A history of ineffective appeals isn't proof that appeals aren't worth doing; it's an indicator that your method for appealing denials could be ineffective. When you understand how to present the right information in the right way to a health plan, you'll begin to see denials overturned through your appeals.
The following questions can help you identify whether appeals are a problem in your hospital:
Are you completing appeals for denied services, or do you feel like they're just not worth the effort?
Appeals aren't a waste of time if you know how to do them properly. Flipping even 10% of your denials can have a tremendous impact on your return.
Are most of your appeals ineffective, seldom resulting in a return?
Your team may lack an adequate understanding of what is required for an effective appeal. Effective appeals are concise and always address the criteria through documentation.
Do you understand why your appeals are being denied?
When you understand the reason many of your appeals aren't being overturned, you can work to improve your methods. Poor documentation is often to blame for your denials.
Do you know which cases are even worth appealing?
You can improve your rate of success and reduce your workload by choosing to appeal only the cases that have a chance of being overturned. It takes skill and experience to know the right cases to choose to appeal.
How Cadenza helps with appeals
Our team of experienced, board-certified physicians will sample your past appeals that were not overturned and determine if the appeal could have been submitted differently. We can also provide concurrent reviews on denials you've already received and submit an appeal on your behalf. If you're just getting too many denials to appeal, we can help you identify the cases that are worth your time. We can also teach your case management team effective practices to help reduce their workload and improve their success rate with appeals.
To see how we can improve your return through an effective appeals process, request a free consultation with our team.
improve your internal Utilization Management team
Cadenza Health can partner with healthcare organizations of any size.
Contact