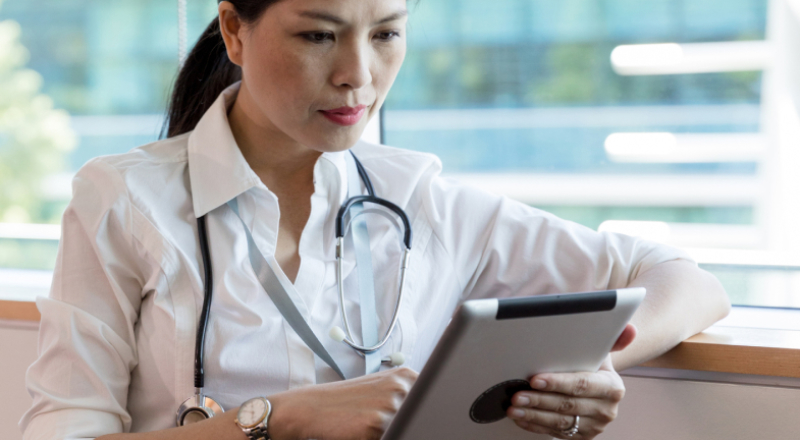 Are you getting too many denials from health plans?
Feb 04, 2021 | For Providers | Share:
As a healthcare provider, your goal is to give your patients the medical care they need. But if you're receiving outright denials or downgraded reimbursements from health plans, you're losing money for the care you've already provided.
Why denials matter
Claim denials are unavoidable. But how many denials are too many? This number will vary according to the acuity of your particular facility. In order to maintain healthy returns, it's essential to understand just how many denials are reasonable for your hospital.
In order to determine whether you're seeing too many denials, you'll need to look at the denials themselves. By examining the particular denials for your facility, you can identify which cases should have been approved, or could have been approved had there been more accurate or complete information.
Missing or incomplete documentation is often a key reason for denied reimbursement. Some hospitals don't send any information at all, while others may not include the important records needed to make a decision. The insurance page and the ER admission note or evaluation are never enough.
It's important to include a patient's admission history, physical exam, pertinent test results such as lab or imaging, and documentation of any procedures that may have been done. If the patient has been discharged, it's also important to include the discharge summary.
You can also look for patterns within your denials. You may find that you see a higher percentage of denials from a particular health plan or consistent denials for a particular type of care. By tailoring your documentation to health plan contract requirements, it's much easier to receive reimbursement for care.
Because the criteria for care vary among health plans, it can be difficult to apply the correct criteria for individual patients. But in order to get paid, your documentation needs to match the criteria, every time.

Whether there are changes from annual updates to MCG or Interqual or immediate changes required by HHS, it can also be challenging for case management teams to keep up with the constantly changing criteria for care.
Previously, arthroplasty was always considered an inpatient procedure; now, many health plans are scrutinizing the medical necessity of an inpatient arthroplasty. Your hospital requirements for an inpatient arthroplasty must match the current contract requirements for inpatient arthroplasty.
Indicators that denials may be a problem
Denials can be difficult to manage. While you should expect some denials for the care you're providing, the following questions can help you identify whether denials are a problem in your hospital.
Do you know how many denials you should be getting in your facility?
Establishing baseline data will help you better monitor and manage the denials you receive.
Has your rate of denials increased over the last quarter?
Monitor changes in your rate of denials to quickly identify issues and root out sources of loss.
Are you getting denials when you would have expected approvals, based on the criteria for care?
The documentation you're providing for care may be missing or incomplete.
Are you receiving more denials than expected from a particular payer/health plan?
Your case management teams may not have a clear understanding of the criteria for care from this health plan.
Have you seen a shift from inpatient payors to Medicare Advantage plans, and seen a loss of revenue associated with that?
Your team may be in the habit of documenting two-midnights, which is no longer sufficient for your patient population. Medicare Advantage plans apply more stringent criteria to these requests.
Cadenza can help
If you feel like denials are an issue for your hospital, Cadenza can help. After auditing samples of your denials, we create an individualized solution, targeted towards your specific areas of need. As we implement the plan, we also provide opportunities for training, helping you prevent future issues with denials.
If you'd like to see how we can improve your return through decreased denials, request a free consultation with our team.
improve your internal Utilization Management team
Cadenza Health can partner with healthcare organizations of any size.
Contact